Small Business Loans (SBA)
Secure the financing you deserve, regardless of the size of your business.
A government-backed SBA Loan offers competitive-rate financing to qualifying small businesses that might have difficulty securing a loan otherwise. Take advantage of generally lower down payments and extended terms – plus, a localized process through Parkway Bank.
For more information about our Small Business Loans, please contact:
Diego Mangawan, Executive Vice President, Commercial Lending: (708) 867-2530 or [email protected]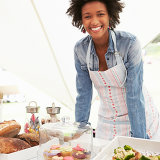 Summary
Available to start-up businesses, as well as purchasing and refinancing existing businesses
Government-assisted help for businesses that might otherwise have difficulty getting approved
Special financing for qualifying businesses
Competitive variable rates for a wide range of business needs:*

Equipment
Fixtures
Inventory
Working capital
Start-ups, acquisitions, or expansions and other SBA-eligible purposes

Generally lower down payments and extended terms

Terms up to 10 years available, depending on loan purpose

Additional considerations taken when deciding maturity**
Prompt, local decision-making and processing
Friendly, helpful service from our experienced lending team
*Rates are variable and adjusted monthly based on the Prime Rate published in The Wall Street Journal.
**Loan maturities are based on the ability to repay, the purpose of the loan proceeds, and the useful life of the assets financed.